Flat Six Aviation Cirrus SR20 G3 Flying Group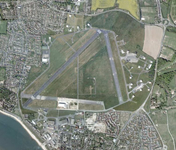 Airfield
Guide
The flying group and costs
Flat Six Aviation is a small no equity group of like-minded pilots with good experience looking to enjoy flying the fabulous Cirrus SR20 G3.
Each member's responsibility is just to contribute to the fix costs and hourly charge for all the hours you fly.
The aircraft can be booked online by group members through the online booking system called Goboko. By arrangement you can book the aircraft for periods greater than one day to make longer trips.